Commitment To Excellence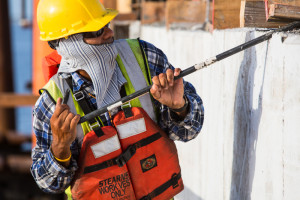 The GLF Team always strives for excellence in every work we do; therefore we are constantly looking for individuals with integrity, knowledge and an incredible thirst for innovative challenges that would please the toughest of critics.
A career at GLF is all about opportunity, the opportunity to see more, learn more, achieve more and earn more. If you're looking for the opportunity to develop your potential, you'll find it at GLF.
GLF offers one of the most comprehensive and competitive package in the industry for our salaried employees. This includes compensation, health care plan, retirement plan & vacation, holidays, bonuses and salary increases, in accordance with our company policies.
Employment opportunities are always a priority to our team. We promote from within and encourage our employees to take advantage of personal and professional opportunities to advance in the company.
GLF is an Equal Employment Opportunity Employer – DFW.