ENR magazine features GLF WINNER construction photos of 2012
ENR magazine conducts an annual photo contest featuring "Images of the Year in Construction." These photographs capture the mood and flavor of construction and we are proud to be the recipient of accolades from such a prestigious construction magazine.
---
The winners are "Crane and Moon" taken by photographer, Adam Pass, at our FDOT "SR-30 Bridge Replacement over Aucilla River" project in Taylor County, FL. (ENR.com 2012 – Images of the Year)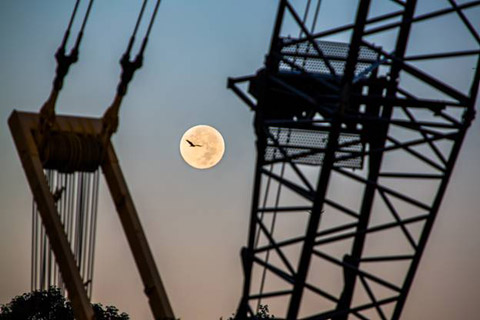 And "Sun rays over pipe welder" at the same location.(ENR.com 2012 – Images of the Year)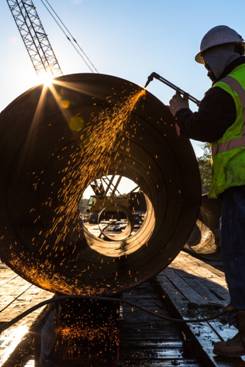 ---
Besides these 2 Winner photos, we had a Runner Up photo taken at our FDOT "I-595 Corridor Improvements" project, "Worker on bridge deck".
(ENR.com 2012 – Images of the Year)